As a huge fan of personal development myself, I cannot wait to introduce you today to Ceri Samvilian. She is a sought after life coach and strong advocate for authenticity. Her passion is just contagious! She has skilfully supported individuals from all walks of life, from young adults to senior executives in expressing their true selves, living a meaningful and impactful life.
Tell me about yourself. Who is Ceri Samvilian and what is her personal background?
Ceri Samvilian is a person who loves people. It starts with my full name Gacheri and that means homemaker, somebody who loves taking care of people. The African name identifies who your personality is. I have always been the person who likes to take care of other people, it starts with my family, my brothers and sisters. I want to be around people and help them in every way I can.
Share with us 3 adjectives which describe you the best.
I am kind, generous and ambitious.
You were a Human Resources expert for nearly 20 years, where does your passion for working with people come from?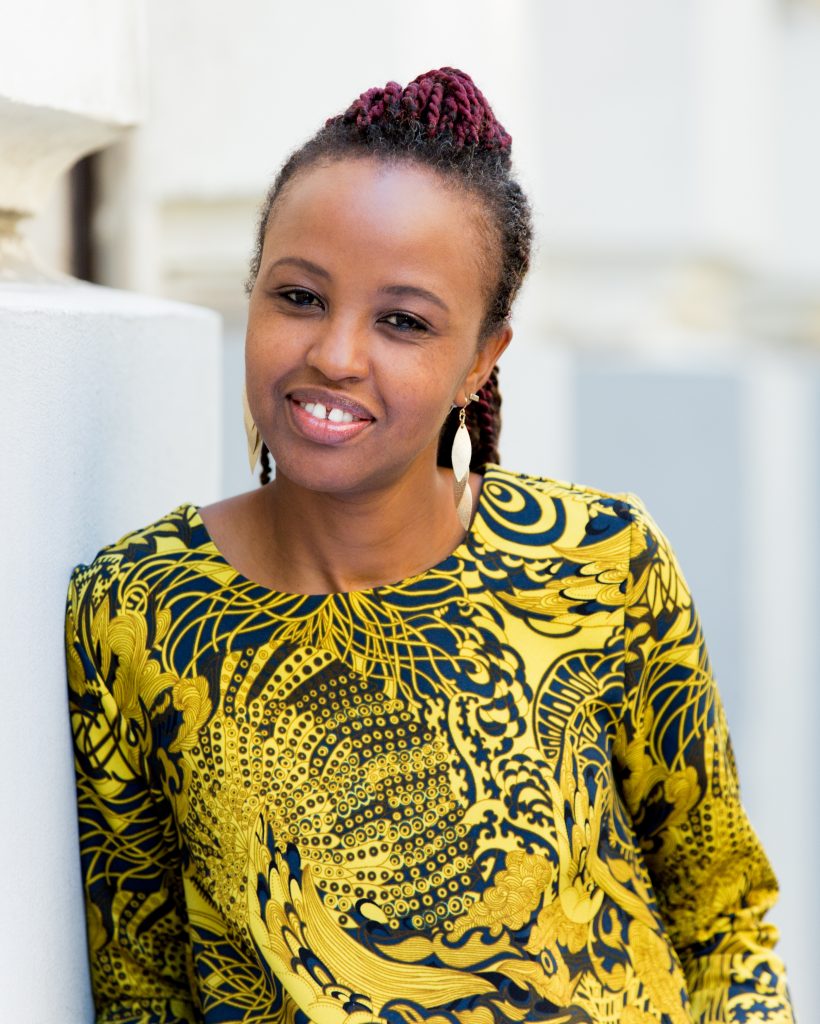 I love having the connection with people. When I finished high school and wondering what to do (I was living in South Africa at that time), I thought I would like to work in hotel management because I love people, talking to them and serving them. Then I realized that there is something called Human Resource Management, which my dad is actually doing so I decided to study Human Resources. And I loved everything that had to do with it. Human Resources is the connection between management and the employees and you are the connector. Connection seems to be my core value.
I lived in Pretoria, South Africa for seven years but I really wanted to go back home. So I went back to Kenya and I kept studying HR and got a managerial job eventually in an American company called JAVA HOUSE that has a number of restaurants branches all over Kenya. They never had a HR department before they hired me. I was only 24 years old. As I said I am very ambitious so I started the department from scratch and built it up. During my time there, opened up 7 additional branches. I was in charge of bringing in all the employees. Back in the days managers were not hired, we built them up; from the person who cleans the floor, to the cook or the waiter etc. So I particularly enjoyed helping people adjust so that they can be comfortable and that in the end they are able to thrive. Everybody has the capability to achieve very high standards for themselves, if they are in the right environment as long as they are willing to do the work to get there. "Geniuses are not born, they are actually taught" as James Clear says it in this book "Atomic habits". Right after that I met my husband and moved afterwards to Austria. That was 15 years ago.
You are now a life coach. What inspired you to choose this pathway?
Actually I am my own inspiration. After I came to Austria. I was blessed to get a job but it wasn't what I wanted to do. It wasn't my passion. Because when you come to Austria and you are an immigrant you want to fit in you want to move on in life and not just sitting at home and do nothing. After two years of struggling I finally found a job but something was missing. Ten years went by and I knew there was more out there for me. I knew it was up to me to figure out what that was. So I asked myself "What else are you going to do with your life? What else are you going to contribute to?" As I like to say, we all change we become a different person every 10 years. The person you were when you were 20 years old is not the same person as you are 30 years old and so on. I knew I changed but I just did not know who I was. So my journey was trying to understand who I am at that moment and with that understanding what I want to do. Because I lost myself in my role as a mum, wife and colleague. That was when I started my journey to find my authentic self. This is when I dove into the world of personal development to understand what my values are, my limiting beliefs, and to give myself the tools to get out of my comfort zone. And when I got out of my comfort zone, I went through several trainings and discovered coaching. At that moment I realized that I wanted to be a life coach and be the support people need as they go through their own life journey. I quickly realized that this is my calling.
What motivates you to get out of bed in the morning?
As Dr. Wayne Dyer says: "Life is like a free page, when you wake up in the morning your page is empty, you have the opportunity to fill it up with everything you want". I see every morning especially in this period of Covid, as a blessing and a pleasure to wake up healthy. You have a choice to decide how you want to live that life. I am able to choose my destiny every single day and decided if am going to be angry about what happened yesterday or do and be better today. My motivation is to be better today than I was yesterday.
What is your superpower?
Connection. I realize I have a way to reach out to people and connect to people. It makes my job as Life Coach very easy, because I am able to let people understand that I get them.
I joined a club called "Comfort zone crushers". We used to go to the middle of the streets of Vienna and we were directed to give people "high fives" or go in the middle of Stephansplatz (a main shopping street) and haul like a wolf! Can you imagine the discomfort I felt? These were techniques used to face fear and do it anyway. This made me realize that we as human beings have instilled so much fear in us, but once you let that fear go through your body, what happens is that you relax and whatever made you scared stops being scary. You start asking yourself "Am I going to die if I do it", and you quickly realize that nothing is going to happen and eventually you do get your yes from a stranger and it's okay. That level of fear is what is keeping us from doing and being the person that we want to be. Another fear that I had was to speak in front of the public. We were given the opportunity to speak in front of the group for seven to ten minutes and you could pick a topic and speak. My coach signed me up for my first my speech assignment and I choose to speak on authenticity. After I spoke, I realized that it came out so naturally and so well that everybody clapped like crazy and they had never really done that before. Then, a guy just stood up and said "you have a talent" and that had a great impact on me because no one had ever told me I had talent in my life.
Which person inspires you the most and why?
Oprah. She once did an interview with Deepak Chopra and in that interview he said that to understand yourself and what your purpose is you have to ask yourself these questions: "Who I am? Who do I want to become? What kind of service do I want to offer to the world?" And then I followed her book club and I discovered Eckart Tolle, Dr. Wayne Dyer, Brené Brown. I discovered all those people who talk about following your purpose. Oprah is a woman who has achieved so much and who has self-actualized before our eyes, and I wanted to do that too.
You are a strong advocate for authenticity and discovering one's true self. In your eyes why is this topic so meaningful?
When I finally found out what my core values are, authenticity, connection and freedom, I was then able to understand what I can potentially look for in my job, in my relationships, and in everything that I do. Authenticity is like having a compass, which indicates which direction you should go. Just as a simple example, let's say I really don't like working in teams because I am a quiet person and I like being in my own space. That will direct me to the type of jobs I need to look for. I understand who I am and I truly accept it. Most of the time we live life through other people's expectations and we think that if we make somebody else happy, we will be happy ourselves. For instance, if I make my boss happy, my mum happy, my friends happy, then I will be happy too. We just need to realize that once you find your inner space of clarity and authenticity, other people who are like you are attracted to you and you will automatically invite better things into your life. Authenticity lifts baggage and removes the masks that we wear in society. This takes a lot of guts, because we are so used to hiding our true selves and are used to people pleasing. With the covid pandemic, we have been stripped of so much including our social life. We have to face who we truly are. This process is more freeing than we think.
Personal development often generates controversy. Many see it as an unhealthy business which takes advantage of people's struggles and challenges. What are your thoughts on this ongoing debate?
This question makes me think of Maslow's hierarchy of needs. Maslow says that we have 5 stages in life, the first step being the satisfaction of our physiological needs (food, housing the basic needs etc.), then we move to the safety needs , then to love and belonging (relationships, friendships, family), esteem and prestige, and the last step is self-actualization being the best of yourself. We as a human race live by these laws because we want to grow and become better. Personal development is exactly that, it is your way to self-actualize. For instance, people want to actualize by being a Manager, a Director or an owner of a business, a leader in a community. We see personal development as a tool to understand who we are and what is it that we want and in that way we can self-actualize. When you self-actualize, you think wider and bigger, you become a better person for the society and you are fully accomplished. You are not just lifting yourself up, but instead you are putting more focus on how to be impactful to the people around you. We live in the society where technology is so advanced, but we forget that we have to advance ourselves. And personal development is the key to this advancement. It is not about feeding people with motivational words as some people may think.
You are an active member of the "I am good" platform in Austria. Can you also tell us about your other ongoing collaborations and partnerships?
I have three other partnerships actually. I am an Impact Partner of an organization called Think Beyond. The founder, Masha Ibeschitz, is an executive and leadership coach. As trainers and coaches we deal with people in management and leadership positions. My role is to train on Authentic Leadership. I focus on helping leaders to understand that they need to be authentic to themselves, by understanding their core values and the purpose in their leadership position. This way they get to be better leaders themselves.
I am a partner in a Kenyan organization called Sparkplug Women of Influence (SWOI). The initiator Helen Kithinji is an Executive Coach, a best selling author and an entrepreneur. Last year during the lockdown, she started a ladies chat group, for women all around the world. I was first invited to be a speaker, and I was later invited to eventually became a co-host.
My third partnership is with Gia Helena she is a boldness and Executive Coach and Leadership trainer. She teaches how to heal, transform and create the most powerful expression of yourself by finding your bold self. I am one of her partners as a Boldness coach.
As you can see, I have several partnerships with other women. I believe that women are stronger because we raise each other up.
Based on your own experience as a mother of 3 children, what are the main challenges when raising mixed children in Austria?
Challenges as a parent stay the same, kids are kids. One thing I have noticed is that my kids (my oldest boy in 12 years, and my daughter is 10 years old) started being aware of how they don't seem to look like anybody else. My son doesn't care much about the the way he looks, but my daughter kept asking me: "Why am I the only brown skinned girl in my class? Why is my hair not straight like the other girls?" Even though she has beautiful curly and long hair, she still wants to be like the others. It was bit of a challenge explaining to them that, even if they are different we are all the same. People love you and care for you for who you are and not for what you look like.
I have always been adamant to make sure that my children often go to Kenya and that they speak English so that they can communicate with my family back home. I want them to know where I come and why they look the way they do. That has helped them a lot, because they know where they belong. Parents have to show their children where they come from, it does not only ground them but it also makes them feel like they are not alone: "There are others like me and it is okay".
When my son was in kindergarten, the kids would touch is hair all the time. He hated it so much that he started shouting very loudly every time someone would touch his hair. We had to speak to the teachers in the kindergarten, since they did not seem to think there was anything wrong with this action. People are just not aware of this small fact. Just because I look different, doesn't give you the right to come into my personal space without asking for permission.
It all started with the hair!
What is your advice to young people from the diaspora who would like who would like to embrace their true selves and thrive?
Find who your authentic self is. Who you are deep inside. What you like and what you don't like. What you are good at, and also what you are not good at so that you can avoid doing it. You have to first understand who you are before you start to understand or to accommodate to other people. Try to observe where both your parents come from so you understand where you come from. It is very important to know roots. You will see that you are so rich because you come from two different worlds. For instance, I have noticed that many mixed kids don't go back to their home countries or even have an interest to visit their families and explore the country. Because of that they are not able to fully capture their whole selves. They are only getting half of who they are. This means that they only get to see and understand one half of their parents. They are still missing the other half to complete them.
Let's make your Chinese portrait!
● If you were a country, which country will you be…?
Definitely Monaco, because it is warm, strong, beautiful, vibrant and it has culture.
● If you were a delicious meal, what will it be …?
A seafood platter, I am sucker for seafood.
● If you were a musical style…
For me it's R&B, this is the music I grew up with and that's what I still groove with, it moves me all the way!
● If you were an animal…
An eagle, it is free, strong and has very strong eyesight
What is your favourite quote?
You were born with potential
You were born with goodness and trust
You were born with ideas and dreams
You were born with greatness
You were born with wings
You were not meant for crawling, so don't
You have wings
So learn to use them and fly
Rumi (Persian poet)