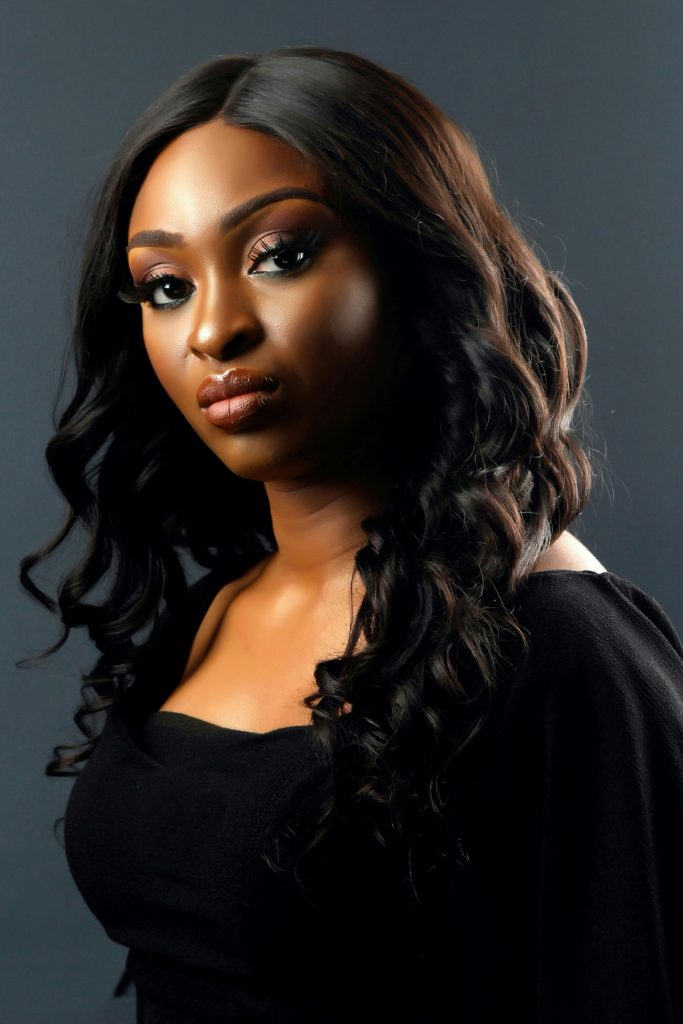 Lagos, the Extraordinary Business Achievement of the Man of the Year was awarded to… a young lady. With only 33, Ola Orekunrin is the youngest ever recipient of the famous award that convenes la crème de la crème of the Nigerian entrepreneurs, technocrats and politicians to celebrate achievement in Africa's second most populous country. Back on the amazing journey of the business woman who launched West Africa's first air ambulance services: Flying Doctors Nigeria.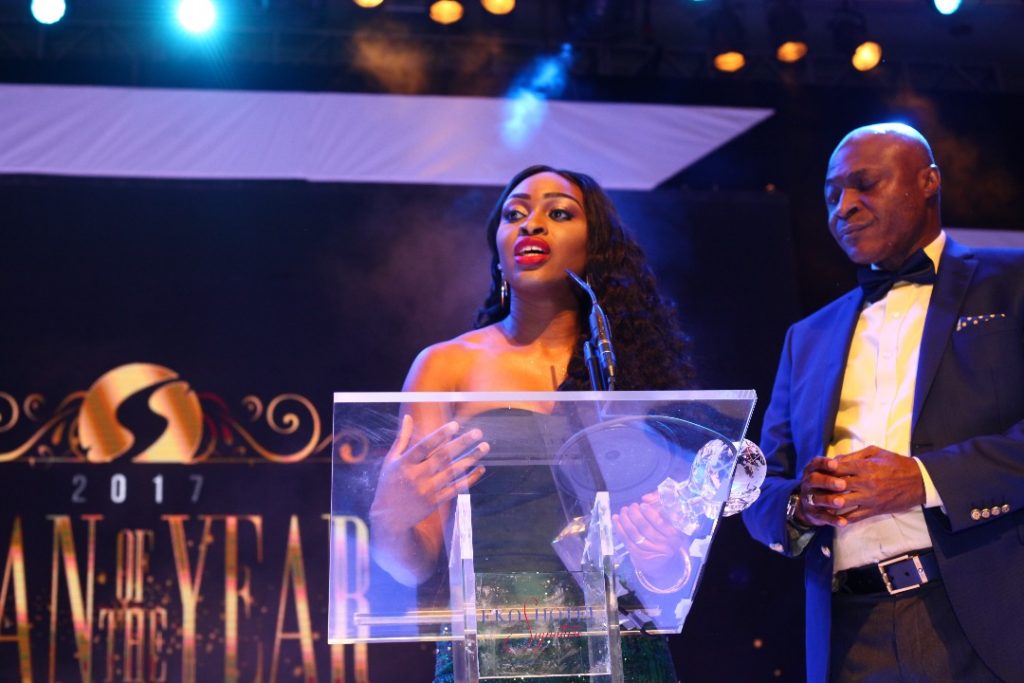 A personal tragedy turned into to determination to save lives
Born in England, Ola was raised in a white foster family in Lowesthoft, southeast England. As far as she could remember she has always been the only little black in her classroom in an ordinary public school, at a time when multiculturalism was not necessarily a given in rural Britain. The modest condition of foster family did not prevent to set high ambitions for herself. From an early age, she always knew that she wanted to be a doctor. And that's what led her to enroll later the York Medical School. A brilliant mind, Ola Orekunrin graduated at the age of 21, becoming one of UK youngest medical doctors.
Promised to a successful career in Britain, a personal tragedy though will change the course of her life forever… Indeed, her younger sister who was 12 years old at the time, got very sick during her holiday trip back in Nigeria. She urgently needed to be evacuated but suitable hospital who could take care of her condition were 4 days road trip away. The family desperately looked for an air ambulance, where none was found in Nigeria nor in neighboring countries in West Africa. The family eventually found an air ambulance service in South Africa, but before the helicopter arrived her little sister passed way.
This traumatic experience was a turning point for Ola, who decided to return back to Nigeria to provide the quality air ambulance service that would save lives of many.
A challenging yet gratifying adventure
The journey to building an air emergency service back in Nigeria, was not an easy one.
After leaving her high flying job in England and dropping her ambitions of becoming the president of the British Medical Association, she sold all her the assets and put down on the table all her savings. To get insight into the industry, she went on to study evacuation models and air ambulance services in several developing countries.
With only 22, she fully devoted herself to her company when most people of her age were concerned about having fun. Instead, she was rather fiercely committed to developing her business and managerial skills in the health industry dominated by seasoned seniors and where age was definitely more than a number. In a country where relations and social background matter she first had a hard time building her own network from scratch and forging the business partnerships that would bring a venture to the next level. As she admitted herself, never had she experienced such a level of rejection. But those challenging times developed her grit and turned her into to the fearsome business woman that she is today.
The rest is history…Flying Doctors Nigeria which has been now operating for more than 10 years has partnered with major Nigerian hospitals, each specializing in a particular type of care. For example, Lagos's Lagoon hospital treats burns and orthopaedic injuries, while Reddington hospital deals with heart problems. With 20 charter aircraft and 44 doctors who deliver quality care, Flying Doctors provides its services to the public via contracts with the government, as well as with private companies. The medical services range from treating injured industrial workers, patients from traffic trauma to gunshot wounds. The Lagos-based company has so far airlifted more than 500 patients. Furthermore, Flying doctors Nigeria provide health and safety audits services, clinic procurement, clinic staffing, telemedicine (eMed), first aid training as well as medical evacuation.
Flying Doctors Nigeria has successfully developed a comprehensive and effective logistics system coupled with a call center operating from London. In addition, Flying doctors Nigeria forged a partnership with a number of commercial airlines allowing the company to place all the life-support equipment inside several commercial aircrafts, thereby substantively reducing the price for air ambulance transfer and making it affordable to a larger crowd in the country.
Ola's company does not only operate in Nigeria, it has expanded to several African countries namely Ghana, Mali, Burkina Faso and even in central Africa in Congo.
An inspirational woman on a number of levels
Dr. Orekunrin has more than one string to her bow…A woman of many talents, Ola is also passionate about flying. She is even a helicopter trainee pilot. In addition, the pre-trauma physicist speaks fluently Japanese. Indeed after graduating from the University of York, she was granted a Japanese Government Scholarship, MEXT and moved to Tokyo to complete research in the field of regenerative medicine.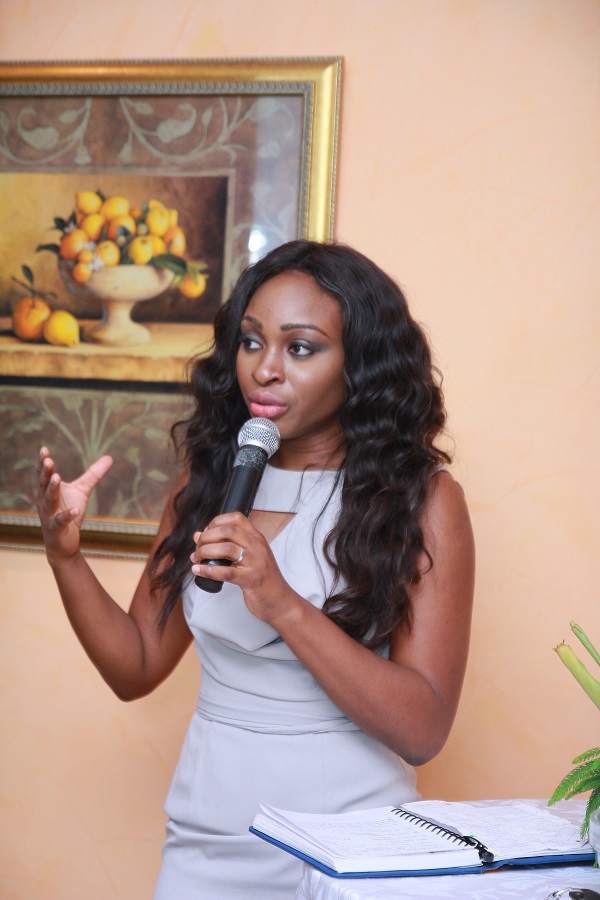 A staunch advocate for mentoring, Ola acknowledges the power of having good mentors who helped her became a knowledgeable professional in the industry. Now she is herself a mentor to young girls from disadvantaged backgrounds and serves as a role model to teenagers to show them that it is possible to make a difference regardless of their initial backgrounds.
Over the past few years, awards and recognition for Ola's work have been flowing. For instance, the prestigious World Economic by naming her amongst its Young Global Leaders class of 2013, a group it describes as the best of today's leaders under the age of 40. More recently, she received the renowed Aviation Most Remarkable Medical Personality Award by the Nigeria Aviation Awards (NIGAV) held in March 2018. She is also an international speaker, invited to showcase her story and inspire young people around the globe. If having a stronghold in Nigeria is a must for her, Ola Orekunrin does not hide her ambition to expand her company all over the African continent and why not beyond.
Ola belongs to a young generation of highly skilled businessmen who have great ideas for Africa. She strongly believes in the contribution of the private sector not only has a main driver for innovation but also as a catalyst to shape the future of the continent. As she once said "I just think that we need to start thinking outside the box and be more confident in the concept of African innovation." We could not agree more with her. And one thing is for sure her story is still to be continued…